Globes and maps are a major source of inspiration for Meltzer. They cooinside with her political and agricultural interests.
Scroll right to see all the found object sculpture.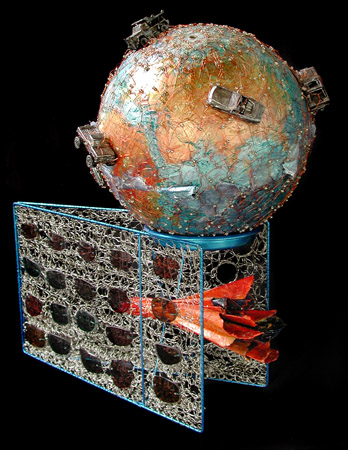 Global Warming
found objects, crochetd wire, painted paper
24 x 24 x 15

This piece is on the cover of the book, "The Fine Art of Crochet" by Gwen Blakley Kinsler.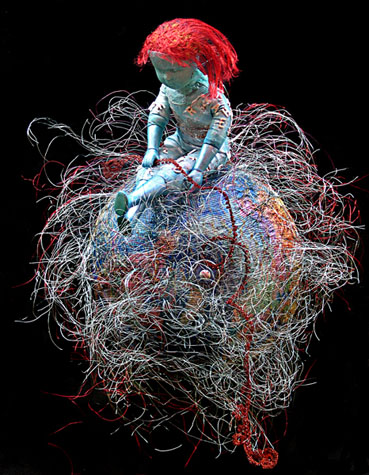 Butterfly Effect
globe ,doll and other found obhects, wire
hangs on wall
24 x 20 x 12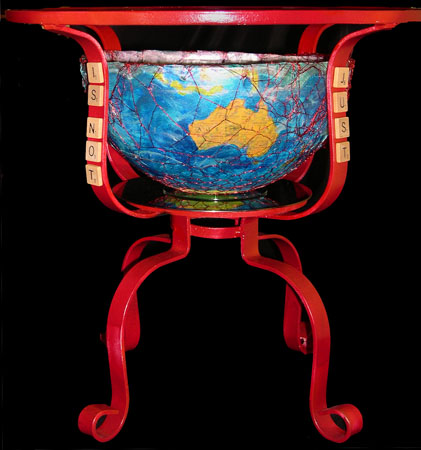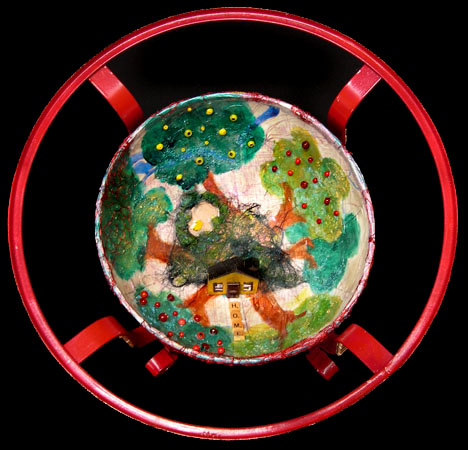 Home Is Not Just Local
found table, globe, crocheted wire, maps top view without glass

Made for The Chair Affair +, a fundraiser for the Community Warehouse. online

....................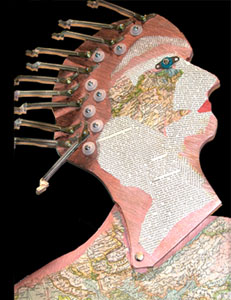 Saving Antiquities
found objects, painted and collaged wood, maps
figure: 48 x 21 x 2
globe: 12 inch diameter

This was the first in the globe series, made before I even knew globes were going to be a series.

After the Baghdad Museum was ransacked I was distraught. The cradle of civilization at the fertile crescent is the heritage of the whole world, not just the people who live right there. I did this piece as a kind of therapy for my grief.