Books are an opportunity for making small sculptuers with the textile techniques used in Meltzer's larger work and add text.
Scroll right to see all of the books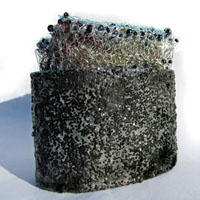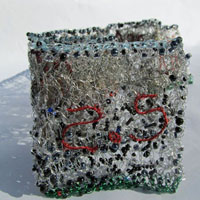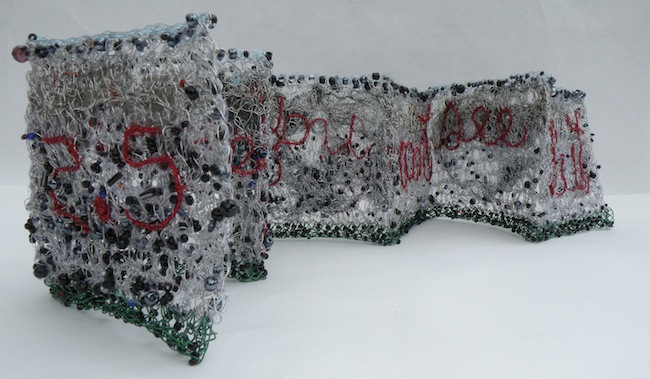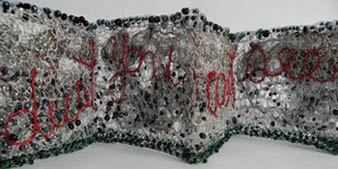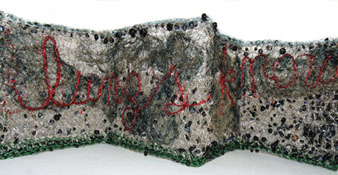 PM 2.5
crocheted wire & fishing line with beads, embroidered letters
3.5 x 3.25 x 1.5 inches closed, extends out to 21.5 inches

PM 2.5 refers to the unseen, tiny particulates that are taken into our lungs and cause the most damage. The mining, transporting and burning of coal leave us with an abundance of these dangerous particles. As a sculptor the intimacy of a small accordion book captivated me because of its ability to change shape in the reader's hands. The text is "Some dust you can't see" on side one and "but lungs know" on side two.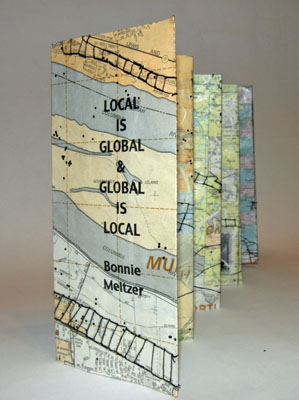 .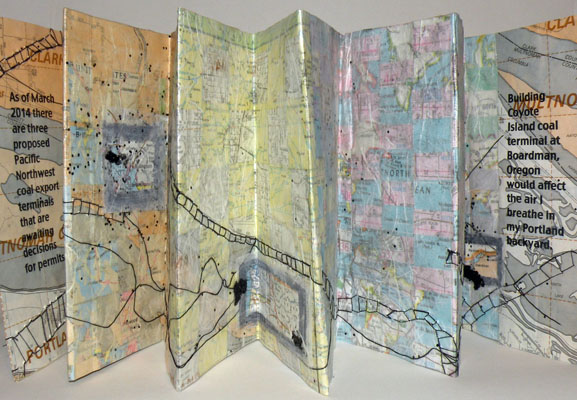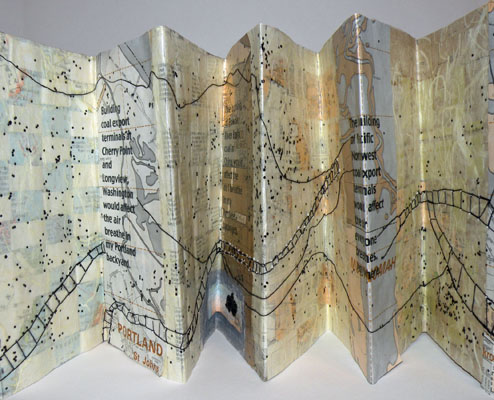 Local Is Global & Global Is Local
Woven maps local and world maps stiffened with layers of paper and acrylic gel medium, embroidery with sewing thread, glitter
6.5" "x 3 x 2"
Extends out to 6.5" x 30"

Weaving Portland maps with maps of the other involved regions (Montana and Wyoming, Puget Sound, Asia and whole world) is a good way of expressing the entanglement of the personal and the world wide implications of coal.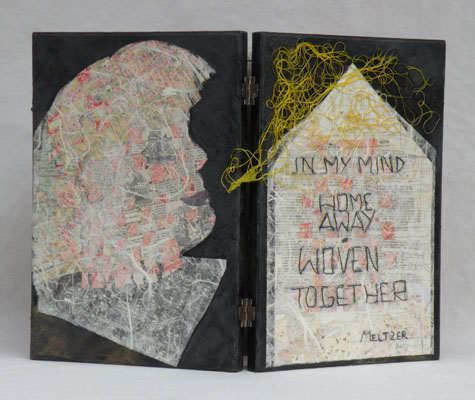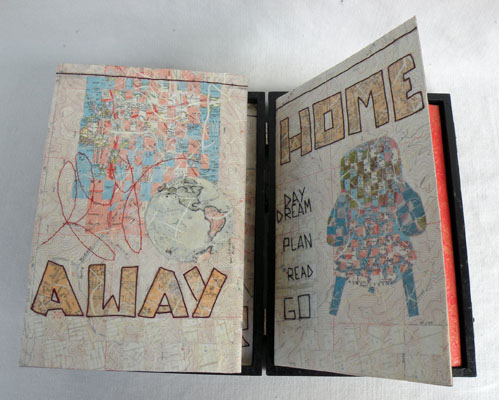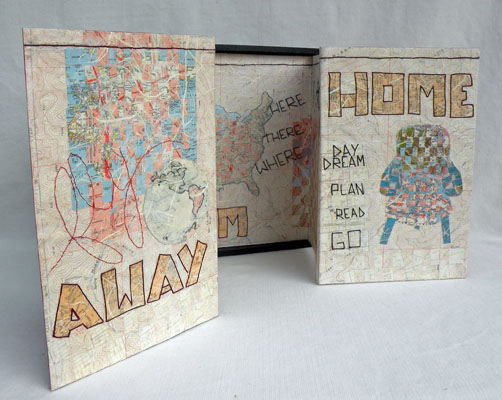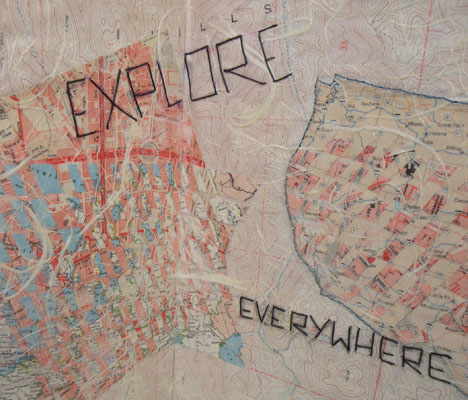 In My Mind
Home Away Woven Together
Woven maps and other papers, embroidered text in a recycled microscope slide box.
closed: 7.5 x 11.25 x 1.25
6 pages, 3 per cover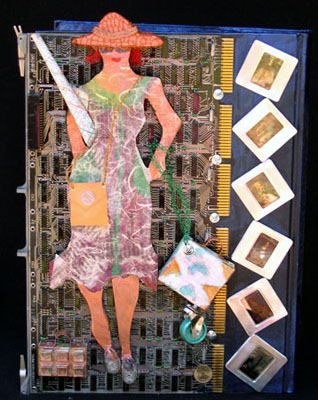 Working Vacation
altered atlas and found objects, painted and collaged wood
17 x 12 x 6

This is not an artist made book but a recycled book altered to become a sculpture.

"I have often taken a day or two at either end of an out-of-town workshop. It is great fun but it does make packing more complicated."